The Gundersen Family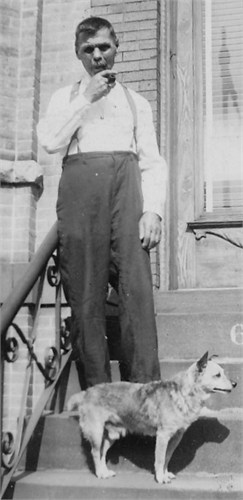 Another sister of Henry H Lee, Margarete, married Gunder Torsteinsson Innbjoa of Ølen, Hordaland and they stayed n Norway but their son, Hans Martin Gundersen, was sponsored by his uncle Henry H. Lee and came to America and was a tugboat captain for his uncle in NY harbor.
We recently found this family via a DNA test which turned up Hans' grand-daughter as a 3rd cousin DNA match which she is! And we have this picture from her plus many more on ancestry
More soon.
Links to Norwegian archives emigration records:
http://digitalarkivet.arkivverket.no/en-gb/gen/vis/8/pe00000000728805
Previous page:
Holland (Håland or Haaland) family
Next page:
Other Skjold Immigrants to America